Supported by Fundo Vale, this platform created by Climate Ventures aims to become the largest bank offering decarbonization products and services in Latin America. This is the latest solution to connect those who offer and those who are looking for alternatives related to the green economy.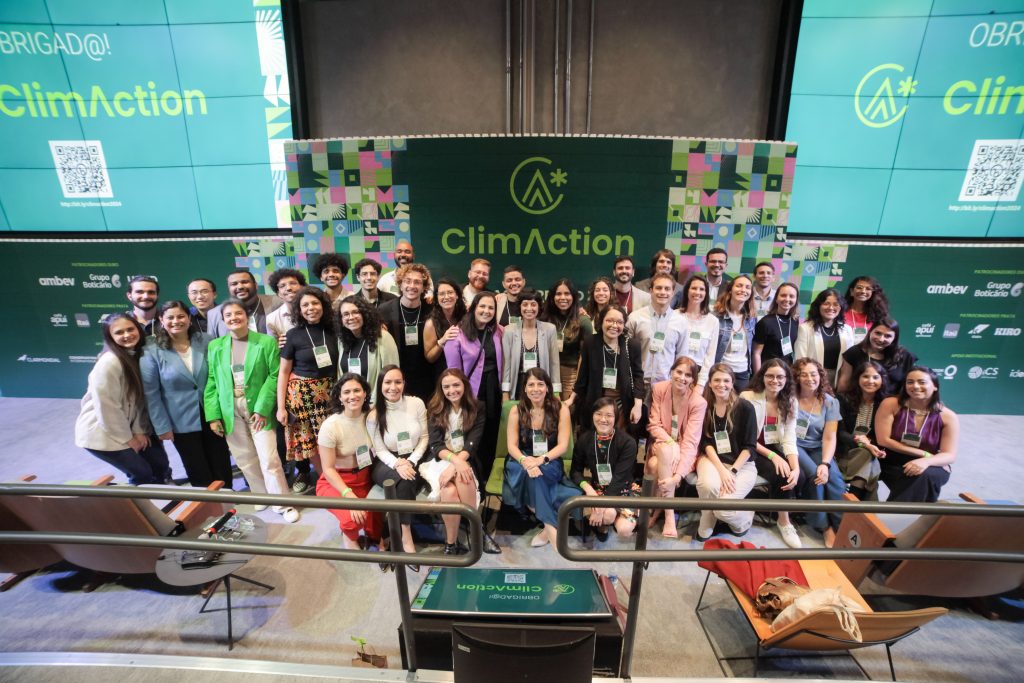 Decarbonizing the future is both an urgent necessity and a climate innovation. Climate Ventures knows this and has come up with a solution: it has created a bank of decarbonization products and services in Latin America, called the Green Wave Platform, which already has 430 registered organizations and looks set to be the most significant in the region. The platform was launched at ClimAction, an annual climate and business event organized by Climate Ventures and CDP Latin America, held in October at Cubo Itaú in São Paulo. More than 1,500 people signed up and there were 606 in-person participants and 903 online ones.
Fundo Vale is one of the supporters of the Green Wave Platform and contributed to structuring the platform from the outset. It emerged from the Green Wave Study (also supported by Fundo Vale), which identified challenges and opportunities for building a green economy in Brazil in 2022. This study mapped startups with green solutions and also market demands. This information gathering inspired the creation of this interactive platform, to facilitate connections between those who demand green solutions (corporations and investors) and those who are developing green solutions (startups).
For the time being, the platform is working in beta mode and it will be presented as a case of using AI for multisectoral connections aimed at science-based climate solutions at the COP 28 UN Climate Conference in Dubai, on December 10, at 11:30 am. Amanda Magalhães, project coordinator at Climate Ventures, told Carbon Report that this business hub will be officially launched in Dubai, including some extra functionalities, and the goal is to have a thousand active users by the time of COP 28. By the time Brazil hosts COP 30 in 2025, the target is to have 5,000 companies and individuals using the tool.
The platform is led by Climate Ventures and jointly organized by the Institute for Climate and Society (iCS). In July, Climate Ventures formed a partnership with Future Carbon and the United Nations Global Compact, at which time it announced the Green Wave as a tool for the Net Zero Ambition Movement in Brazil, supported by Fundo Vale, the Institute for Business Citizenship and law firm Tozzini Freire.