For every R$1 raised, Fundo Vale invested a further R$1 at a zero interest rate, thereby doubling the amount raised. The money will be loaned to five positive impact businesses in the Amazon.
Sitawi Finanças do Bem recently launched its 14th investment fundraising round, aimed at five productive businesses in the states of Pará, Amazonas and Tocantins, and it was a complete success. This time, 72 hours after the round opened, R$395,000 had been raised through the peer-to-peer lending platform. A further R$400,000 subsidized by Fundo Vale – which invested R$1, interest-free, for every R$1 raised from investors – was added to the amount, making a total of R$795,000 for social and environmental investments. The loan repayment period is 36 months, with a grace period of six months, and there will be a return of 14% per year for investors.
According to Bruno Girardi, vice president of Sitawi, several factors explain why the fundraising happened so quickly and this also indicates that the market is now more receptive to investments in social and environmental impact businesses. "These businesses are spreading and people and companies are understanding the model better, losing their fear of investing in them, as they realize that these organizations represent a good deal, for both investors and society," he says.
Fundo Vale supports Sitawi's peer-to-peer lending platform and thus invests in the development and strengthening of innovative financial mechanisms such as blended finance operations, leveraging public, private and philanthropic financial resources to promote social and environmental impact businesses in the Amazon.
According to Gustavo Luz, Fundo Vale's executive director, initiatives like this are the focus of the organization's catalytic capital. "Through our partnership with Sitawi, we can give small investors access to impact investment and mobilize capital for impact organizations in the Amazon with innovative business models that combine income generation, appreciation of local culture and protection of natural resources, in a biome that is so important to the world. In this way, we contribute to our purpose of driving a more sustainable, fairer and more inclusive economy," he says.
_________________________________________________________________________________________

Find out about the initiatives that will benefit: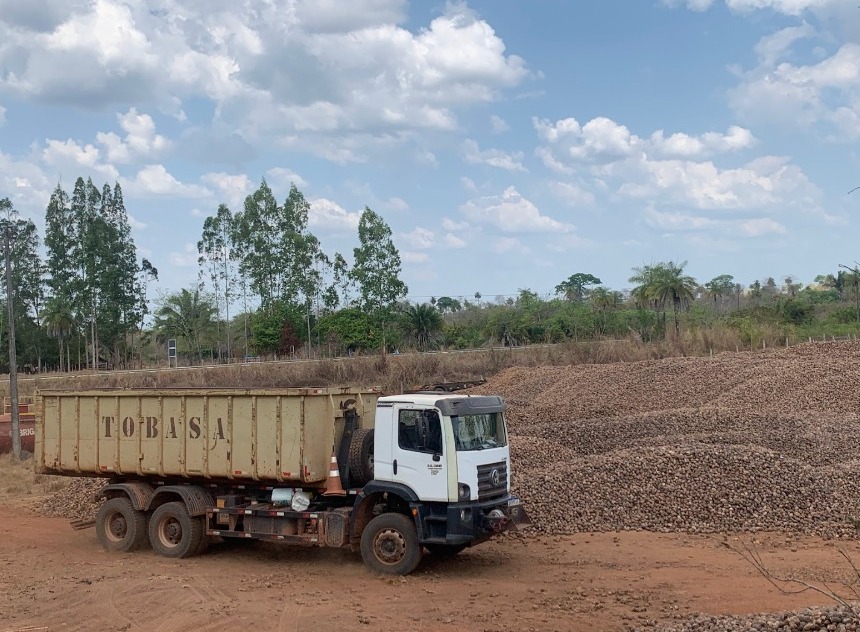 Activated charcoal > Tobasa
Tobasa, a leading company in the production and supply of activated charcoal made from babassu coconut, a fruit native to Brazil, is located in Tocantins. It has 180 employees and also produces babassu oil, protein cake, energy biomass, starch flour and starch alcohol. It operates in an area of 300,000 hectares of native forests managed by the local community, generating income for 1,500 families. The company has been recognized by the United Nations, the Brazilian Micro and Small Enterprise Support Service (SEBRAE), the National Intellectual Property Institute (INPI) and the Brazilian Biodiversity Fund (FUNBIO). It also has "B Company" certification, awarded to businesses that balance purpose and profit, considering the impact of their decisions on their workers, customers, suppliers, community and the environment.
Guaraná fruit > Coopersapó
This is a cooperative of small family farmers in the municipality of Maués, in the state of Amazonas, who grow and sell guaraná berries and powder. Established in order to help protect the forest while promoting the artisanal production of guaraná, it generates income for 45 members. In all, 90% of its sales go to B2B clients and the rest of its output is sold fresh, used for school meals by the municipal government of Maués.
Oils and butters > ParaOil
Located in the municipality of Acará, Pará, ParaOil is a food processing company that produces oils and butters used by the cosmetics and food sectors. It has three employees, and the raw materials used, andiroba and cupuaçu, are supplied by around 20 families from Boa Vista, a riverside community composed of descendants of runaway slaves. In 2022, ParaOil produced 4.2 metric tons of oils and butters.
Food and preserve > Deveras
Founded in 2018, Deveras produces food sustainably, using ingredients from the Amazon. Located in Santarém, Pará, the company has 25 products in its portfolio, including jams, liqueurs, preserves and dehydrated products, which are sold locally and nationally. It currently has 24 suppliers involved in 11 production chains and 6 extractive communities, covering an area of 300 hectares in the Lower Amazon region. The operation also indirectly benefits 78 people, around 80% of whom are women.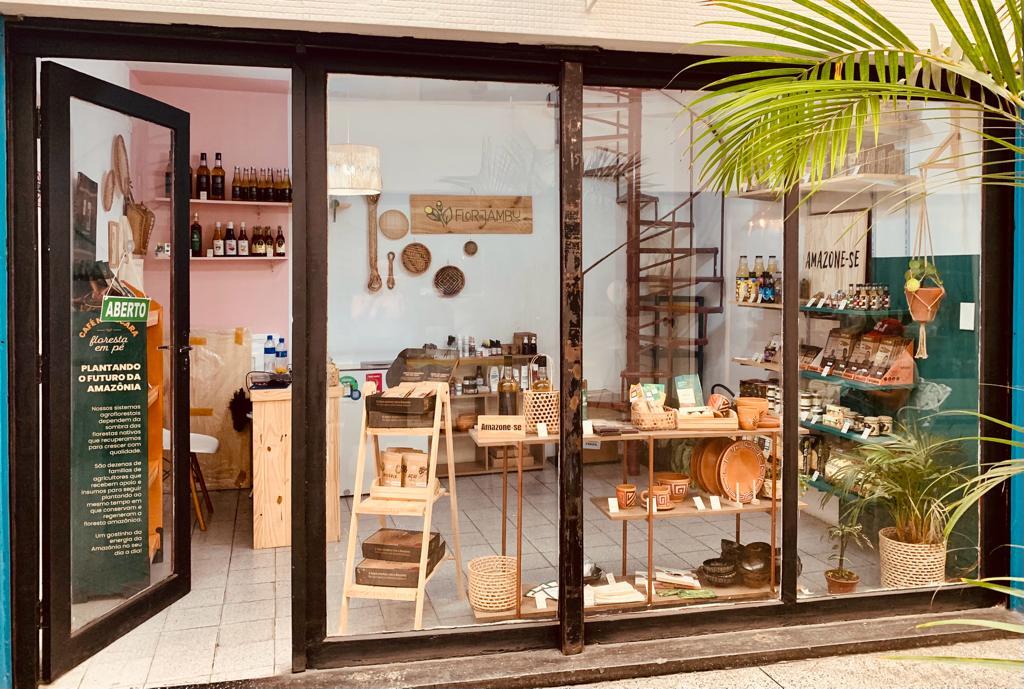 Food and cosmetics > Flor de Jambu
This is a marketer of Amazonian products made by small and medium-sized producers. Its 32 suppliers impact more than a thousand families and are located in the states of Rondônia, Amazonas, Acre and Pará. The company has more than 100 products, including ceramics, cosmetics, chocolates, drinks and jellies. Of the products available on Flor de Jambu's online platform, 21 originate from family farming, 9 are made by women, 17 come from small and medium-sized entrepreneurs, 7 are made by indigenous peoples and 21 come from riverside communities.
_________________________________________________________________________________________
Keep an eye out for the next rounds and be part of this movement! Become an impact investor and support the standing forest economy.